*This review was originally posted in January as part of my coverage of the 2013 Sundance Film Festival.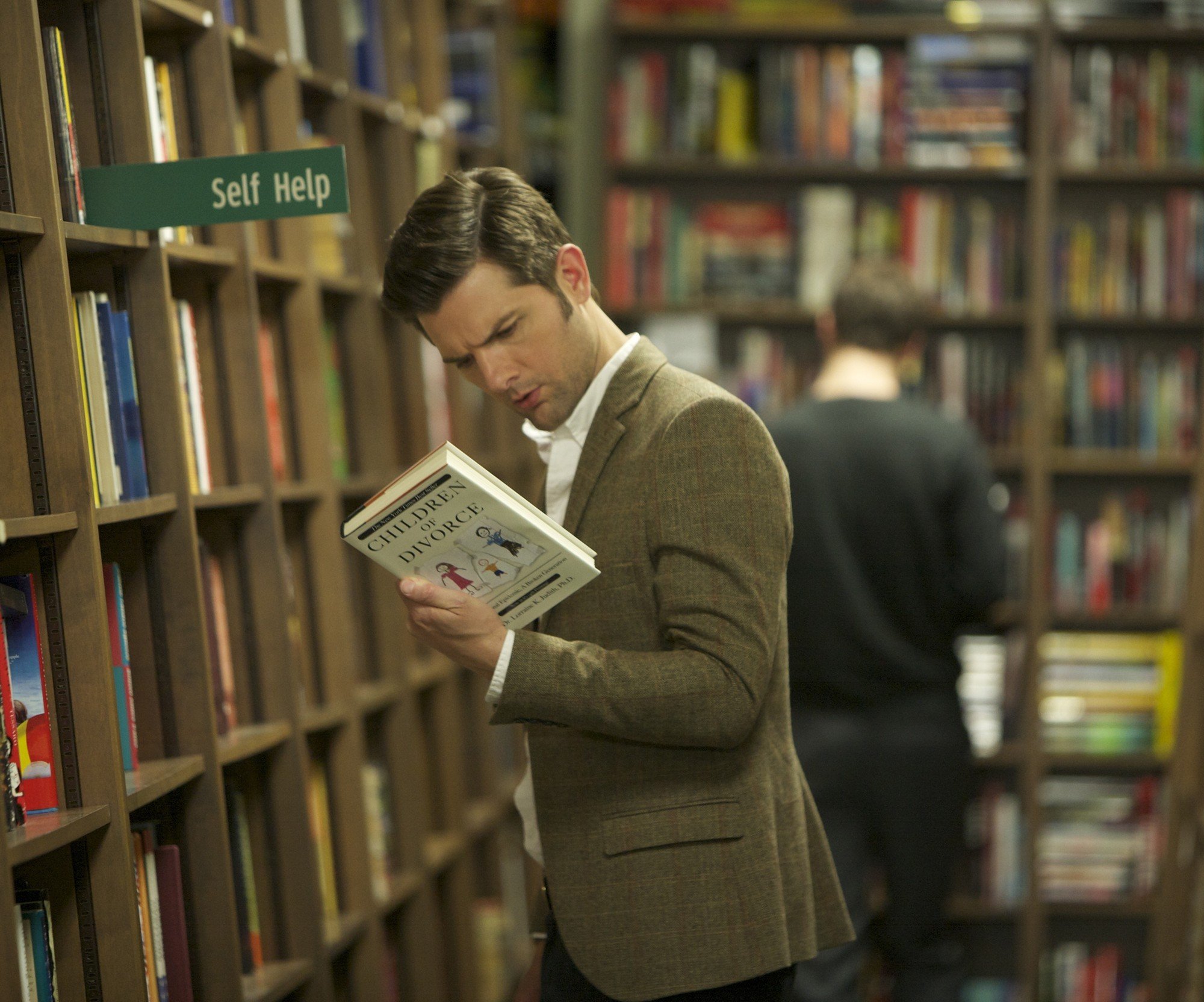 After opening with a home-video style recording of a child's ninth birthday, disrupted by the angry shouting of parents nearby,
A.C.O.D
. (short for "Adult Children of Divorce") jumps ahead two decades where we find now-adult Carter (Adam Scott) as a successful restaurant owner with a beautiful girlfriend (Mary Elizabeth Winstead). But when Carter's younger brother announces his engagement, Carter is called in to broker an armistice between their long-divorced parents.
That catalyst is the first domino that sends Carter's world unraveling, as he is forced to face demons quietly held at bay for years and tucked away in the dark corners of his bruised emotional psyche. Guiding him through that process is Jane Lynch, who plays a researcher who worked with Carter as a young boy for a self-help book on children of divorce and now, years later, hopes to write a sequel about the "least parented generation in American history."
A.C.O.D. is, simply, brilliant. Hilariously funny, movingly sincere, effortlessly directed and superbly acted. Scott, already a poster boy for relatable everymen, crushes it as the damaged but determined Carter and his supporting cast (an A-list of veteran character actors like Richard Jenkins and Catherine O'Hara) gels together with precision comic timing and better emotion, actually, than many a real family. Then, in Act III, the movie builds organically to a poignant, satisfying and also perfectly ambiguous ending.
Grade: A
*A.C.O.D. opens nationwide on Friday, Oct. 4.