*
The following grades refer ONLY to premiere episodes. In addition to a letter grades based on the quality of the single episodes, I will also suggest -- based on what those episodes suggest of the season to come -- that you "Subscribe" on Hulu, "Keep your eye on" for the odd episode here and there or "Kill and Bury," which should be self-explanatory.


How I Met Your Mother

Thankfully, the boys over at HIMYM gave us back to back episodes to launch the new season. Good thing too, since Ep. 1 didn't do it for me. Barney had some great screen time testing out pickup tactics but the rest of the gang just seemed awkwardly out of place at Punchy's wedding. Plus, if you're going to claim that it was the "Worst Wedding Ever" we need to see a little more of the chaos, especially for how much fun Robin and the Barnacle had with their dance number (a high point for the ep.). Individually a bad episode but I can't wait to see where the season goes.
Grade: B-
Class: Subscribe

2 and 1/2 Men:


I hadn't planned on watching Men but had a half hour to kill and plenty of curiosity. Chuck Lorre shows aren't really my thing (Mike and Molly, Big Bang Theory) and Men is no different. Still, I felt the much-hyped debut of Ashton Kutcher was a pretty funny episode even if some of the laughs felt a little cheap.
Good individual episode but I'll probably never watch again.

Grade: B
Class: Keep An Eye On

2 Broke Girls


If multi-cam laugh track comedy is your thing then you'll probably dig 2 Broke Girls. Sure, the pilot felt low-budget and dirty and the scenes could not be more obvious set pieces, but now that we have a full season pickup I would assume future episodes will be a little shinier and smooth-edged. Kat Dennings is funny and her blonde counterpart makes for some good opposites-attract feel. They lose a few points, however, for their shoddy attempts at authenticity -- that NY Subway scene? Please.
Grade: B+
Class: Subscribe/Keep An Eye On

Castle


The first 20 minutes would have been gripping TV drama...if there was even the remote possibility that gun-shot-victim Beckett wouldn't survive. So, we sat watching worried faces just waiting for the actual show to begin. When it finally did we got a new police chief --Sheri Palmer from 24, one of my least favorite actresses -- and a homicide case that felt (and was) like an afterthought. Bottom line, from Kate's flash-forward-till-I'm-better arc and the sweep-under-the-rug leftovers from last season, the episode just came off a little too tidy. That said, I love Castle and will be watching every week.
Grade: B
Class: Subscribe

Glee


Season 3 of Ryan Murphey's zeitgeist of pop culture kicked off EXACTLY like season 2 kicked off. A hand-held documentary style introduction of what the cast has been up to over the summer (Will and Emma chastely cohabiting, Finn/Rachel Tina/Mike Kurt/Blaine together and happy, Zizies m.i.a. and new skankified Quinn, died hair and all) and the club heading out on a recruitment assignment to enlist more clubbers that goes horribly wrong (really? We've Got The Beat to enlist High School Students?) Glee is built on highs and lows and this episode was obviously nothing more than set up.
Grade: B-
Class: Keep An Eye On



Modern Family




Let's break this down. The show has won best comedy two years in a row and after last year all 6 adult cast members were nominated for acting Emmy's, two of which won. In short: this is the best show on television. I'm leery of new Lilly, but if any show can make me fall in love, it's Modern Family.
Grade: A


Class: Subscribe



Community


First, let me take a moment to express something. If you are not watching this show regularly, WHAT IS WRONG WITH YOU? Community had an inconsistent first season, trading off between pure inspired comedy and random uncontrolled oddity. It's second season, however, was pure pop culture comedy ecstasy. Season 3 started off with a semi-fantasy musical number that addresses the shows critics and, I suspect, maps out what we'll see for the whole season (Annie and Jeff are going to do it, yup). This show is glorious, if you're not watching, shame on you.
Grade:A-
Class: Subscribe all ye uncultured philistines

Person of Interest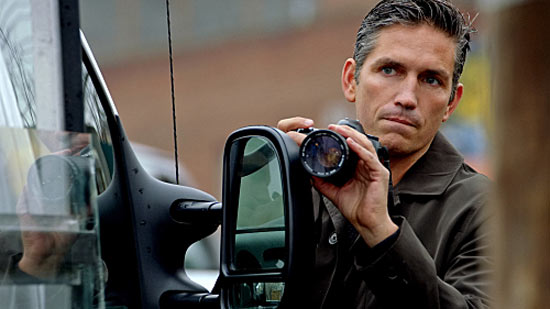 Of all the new shows, POI is what I was the most excited for and barring a spectacular premiere of Pan Am or American Horror Story it's in good position to be my pick of the year. Wasting the minimum time for set up, J.J.'s latest toy got us into the action with a shaved Jim Caviezal kicking butt and taking names. I suspect that as the show continues we'll get to confront the Minority-Report-esque paradoxes of pre-emptive force but at the same time, the pilot deftly avoided that conversation by A) Having Caviezel rely on extremity shots to people's thighs and B) proving the bad guys guilt and letting justice run its course while stopping a tragedy.
Grade: A-


Class: Subscribe



Up All Night


Repeat with me: Babies. Are. Not. Funny. This show was actually good once, then inexplicably the writers decide to drastically reformat it and now we're left with yet another project that squanders the abilities of Will Arnett. Come on!

Grade: B-
Class: Keep an Eye on



The Office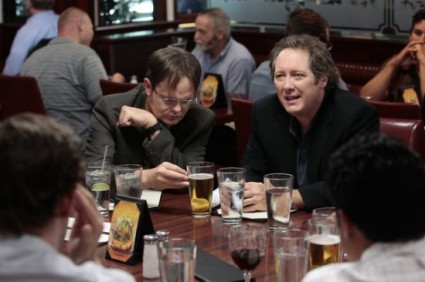 I had sworn to Kill and Buy the office but just when you think you're out they pullllllll you back in. The premiere was brilliant. James Spader is an evil genius ("I believe in negative reinforcement. I believe in positive reinforcement. Winners, prove me right. Losers, prove me wrong") and the writers decision on who to promote to the new regional manager was, in my opinion, the right choice. Based on the premiere, TO looks better than it has in years.
Grade: A


Class: Keep An Eye On



Free Agents


I had low, low hopes for this one. Two likable albeit moderately attractive leads and an entire premise built on inappropriate office hookups? Ross and Rachel didn't hook up till halfway through season 1, same for J.D. and Elliot. Castle and Becket STILL haven't and Booth and Brennan did finally but behind our backs. Point being, where do they go from here.
Still, the episode exceeded my expectations and Giles from Buffy was pretty funny as an offensive cad. I probably won't watch again, but for one night I was impressed.
Grade:B+
Class: KAEO/Kill and Bury



New Girl
It pains me to say it but Zooey D's appeal is waning. And, since her show is a one-trick pony built entirely on her appeal, that doesn't bode well. I HATED New Girl. Possibly because literally every inch was covered in the outlandish amount of promotional material, or the fact that I just didn't think it was funny at all. By Ep 2 the show will have traded in its black guy for a new black guy (you could argue racism, but then it would be racist to have no black guy at all. Maybe if they traded him for an Asian guy?) and will have to start coming up with new jokes that haven't been showcased for weeks during breaks of The X Factor. When the premise of your show is "we have a spunky protagonist" it's just not enough for me.
Grade:C
Class:Kill and Bury